Laurie Malone
Laurie Malone, Managing Partner/CEO, has a personal passion for seniors. Laurie's Dad and Mom, who were married 64 years insisted that they would always remain in their home. Their home is their identity and Laurie has learned the importance of keeping that comfort intact. Dad, now 96 is living safely at home with personal care. Mom, passed in 2016, but was happy to be safe at home. Laurie sits on a community wide community for Dementia Education. Laurie and Rodney's oldest son , Christopher and his wife, Kelsey, teach special needs children in greater Tucson and have darling Madison, the Malone's first grandchild. Maximillian, 21 is a full time ASU student and volunteered at Cortney's Place in high school, an adult day care for people with special needs. Max also has a career in music. Emilie, their 13 year old daughter volunteers by visiting seniors and cheerleading at her school. Compassionate care is a family passion. Laurie is an Advisory Board Member/Founding Board Member of K2 Adventures Foundation. She also served as Secretary of the Board for K2 Adventures Foundation. The Malone's also sponsor Big Brothers Big Sisters. The Malone family believes in being of SERVICE!
Rodney Malone
Rodney Malone, Partner/COO, manages all staff and operations, including scheduling of more than 100 employees. Rodney focuses on ensuring the highest level of care for our private and commercial clients. Rodney was raised by his Grandmother, who raised 10 kids of her own and two Grandchildren. "Granny" gave him a unique perspective on always caring for others, no matter what the circumstances. Finally, Rodney's leadership, working with several charitable organizations, focused on special needs advocacy, has given him a unique perspective on the importance of opportunities for everyone. Rodney firmly believes we can achieve more collectively that we can alone. Rodney is an Advisory/ Founding Board member of K2 Adventures Foundation.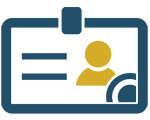 Work at Golden Heart
Contact us if you have a passion for caring for others!
Heather Kerr
Golden Heart Senior Care continues to expand our team and are thrilled to welcome Heather as Lead Scheduler, which, as anyone in healthcare knows, is one of the most stressful jobs in the business. We are especially proud to announce that Heather has been promoted from her highly successful caregiver role!
Heather has a sparkle in her eyes, " pep in her step," ( as my Mom would have said) and can relate to our clients and caregivers' needs. Welcome Heather!
Leslie Phonrath
Golden Heart Senior Care is very pleased to announce that Leslie P joined the team as On Call Manager. Leslie has excellent experience in the senior care industry including home care scheduling experience and as a medical director. We are so glad she joined the team!
Michelle Cole
Golden Heart Senior Care is pleased to announce Michelle as our new Office Manager. Michelle has responsibility for the overall running of the office, including client management; staff management; and day to day office duties including payroll and insurance processing. Michelle comes to Golden Heart with an extensive background in home health; non-medical home care; surgical scheduling, etc.
Patricia Trujillo
Golden Heart welcomes Patricia as Recruiter/LeadScheduler. Patricia joined a few months ago. She has extensive experience running all aspects of home care office management. We are thrilled she is on board!