ANNOUNCEMENT! ALL GOLDEN HEART EMPLOYEES WILL BE FULLY VACCINATED BY 10/1/21!
Laurie Malone
Laurie Malone, Managing Partner/CEO, has a personal passion for seniors. Laurie's Dad and Mom, who were married 64 years insisted that they would always remain in their home. Their home is their identity and Laurie has learned the importance of keeping that comfort intact. Bill and Barbara, (Mom and Dad) wanted to live their full lives safely at home. They were safe at home until passing in 2019 and 2016 respectively. They raised Laurie with a strong work ethic.
Golden Heart Senior Care has been named a "Top 100 Woman Owned Business" by the Phoenix Business Journal for the 3rd year in a row. Golden Heart also successfully acquired two new companies in 2019, increasing their private client base by 50%.
Laurie and Rodney's oldest son , Christopher is an administrator with the Vail District in Tucson and his wife, Kelsey, teaches special needs children.
Maximillian, 23, is a successful Artist. His music has been charting Number 1 for R&B and Soul. Max works with his parents and provides social media guidance and input. He is also a strategic consultant for the Company, focused on "Make Big Moves". Max volunteered with Cortney's Place. Emilie, their 15 year old daughter volunteers by visiting seniors and cheerleading at her school. Compassionate care is a family passion. Laurie is an Advisory Board Member/Founding Board Member of K2 Adventures Foundation. She also served as Secretary of the Board for K2 Adventures Foundation. The Malone's also sponsor Big Brothers Big Sisters. The Malone family believes in being of SERVICE!
Rodney Malone
Rodney Malone, Partner/COO, manages all staff and operations, including scheduling of more than 75 employees. Rodney focuses on ensuring the highest level of care for our private and commercial clients. Rodney was raised by his Grandmother, who raised 10 kids of her own and two Grandchildren. "Granny" gave him a unique perspective on always caring for others, no matter what the circumstances. Finally, Rodney's leadership, working with several charitable organizations, focused on special needs advocacy, has given him a unique perspective on the importance of opportunities for everyone. Rodney firmly believes we can achieve more collectively that we can alone. Rodney is an Advisory/ Founding Board member of K2 Adventures Foundation.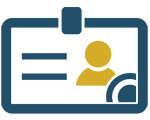 Work at Golden Heart
Contact us if you have a passion for caring for others!
Melissa
Meet Melissa, Golden Heart Senior Care's Office Manager. Meet Melissa, Golden Heart's Office Manager. Melissa joined the team in October of 2019 and helped us successfully navigate our Covid/quarantine challenges. Melissa manages recruiting, staff, insurance processing and oversees scheduling. Melissa helps the owners with all client intake and ensures a smooth transition with Scheduling. We are blessed to have Melissa as a core team member.
Holly
Meet Holly, OnCall Scheduler. Holly joined Golden Heart in 2020 with many years experience in home care and hospitals. She fills the very important evening and weekend on call schedule. Holly understands and ensures that clients are kept safe and every shift is filled. We are proud to have her on board.
Natasha
Meet Natasha, Golden Heart's Lead Scheduler. Natasha joined the team, bringing many years of home care scheduling experience. Natasha works the schedule like an air traffic controller, ensuring that caregivers are on time, every time and follow all protocols. Natasha brings calm and experience to the chaotic scheduling world, with two phones ringing at once, clients and caregivers needing something NOW, etc. Natasha just smiles and says, "Don't worry, I've got it under control."