Many aging adults are finding that they want to maintain their independence for the foreseeable future, but maybe aren't sure how to accomplish that. There are several things that you can do that help her, without taking over and without reducing her independence in any way. If you're careful, you can find the right combination for her and still make sure that her needs are met, especially with the help of home care.
Identify Physical and Health Challenges That Affect Independence
One of the challenges that can affect your senior's ability to age in place and to remain independent can be her health. If she already has chronic health conditions, that may cause her to feel as if there's no way that she can be as independent as she would like to be. Work with her doctor to determine what changes she can make in order to be as healthy as possible for as long as possible.
Assess Your Senior's Social Situation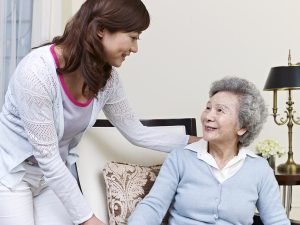 Your senior's social situation impacts her overall health far more than either of you might realize. Loneliness and depression can very quickly arise with isolation, and your senior's health issues may cause her to isolate or may make it difficult to continue the activities that made up her social life.
Assess Fall Risk and Put a Fall Prevention Plan Together
It's vital that you understand your senior's risk of falling. Her health and her mental and emotional state can all impact her overall fall risk, which means you need a solid plan that accounts for all of her potential risks. Your senior's fall prevention plan may need to change periodically to keep up with her changing needs and risk factors.
Consider Hiring Home Care Services
Hiring home care providers might sound counterintuitive when you're trying to preserve your senior's independence, but it's actually an incredibly helpful step to take. There may be some areas that are literally just out of your senior's abilities right now, but that doesn't mean that she can't continue to be as independent as she is able to be. She just needs a little help in specific areas, and home care can provide that.
Your senior's needs and wishes will continue to change, but if you both work together you can craft a plan that keeps up with those changes and helps her to have the best quality of life possible. Ultimately, that's all you really want for her at this stage of her life.
If you or an aging loved one is considering hiring home care in Tempe, AZ, please call the caring staff at Golden Heart Senior Care of Scottsdale at (480) 284-7360. We are here to help!