DID YOU KNOW?
40% of nursing home admissions are due to slip and fall accidents in the home
80% of falls occur in the restroom
1 out of 5 falls cause head injury or traumatic brain injury
Golden Heart Senior Care is very proud to announce our association with MeasureAbilities LLC's FALL PREVENTION PARTNERS PROGRAM.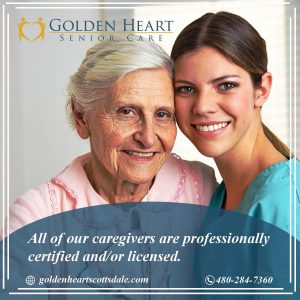 Rodney and I like to work with like-minded individuals with passion for their work. Deena and Sandy, owners( see below) , have created this program to join forces with healthcare providers to reduce unnecessary falls, injury and hospital readmission. A FREE HOME ASSESSMENT!
This is really something we believe in. If you are in more information, please call (580) 384-7360 or dm me. I am happy to help anyway that I can. #goldenheartscottsdale